Cuisinart HSM-70 Power Advantage Stand Mixer Review
Friday, July 8th, 2011 at 12:47 am
**This post may contain affiliate links for products I recommend. If you click a link and buy something I may receive some compensation. This does not change the price you would pay.**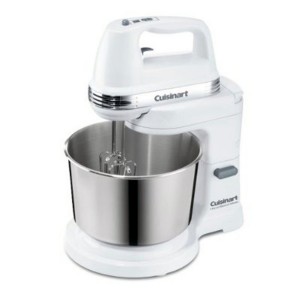 Mixers have become essentials in kitchens today. It does not matter whether you're a professional cook or a novice baker. One of the leading manufacturers for mixers is Cuisinart and their model, Cuisinart HSM-70 Power Advantage 7-Speed Handheld/Stand Mixer has the ability to be stand mixer and hand mixer in one.
This model may not have the perfect star rating, but it's more than satisfactory rating that rarely goes below four is evidence that most consumers are more than satisfied with its performance.
Read the rest of the Cuisinart HSM-70 review:

Table of Contents
(click a title to jump ahead!)
1. Features
2. Stand Mixer Head Type
3. Wattage
4. Mixing Speeds
5. Bowl Size & Capacity
6. Included Attachments
7. Dimensions
8. Available Colors
9. Optional Accessory Attachments
10. Consumer Reviews
11. Pros and Cons
12. Price
Features
(Back to Top)
Cuisinart HSM-70 Power Advantage 7-Speed Handheld/Stand Mixer has the advantage of being a stand mixer and hand mixer in one that grants the user more flexibility in the kitchen. Aside from the said advantage over the other mixers in the market, the product also possesses the following features:
220 watt motor
Combination handheld/ stand mixer
7 speed settings to from a leisurely whipping action to a fast and brisk whisking
A generous and spacious 3 1/ 2 quarter stainless steel bowl
S smooth start function to prevent any messy splatters
Tilt- Back head to ensure easy replacement of mixer attachments
Easy- release hand mixer button
Easy to clean and dishwasher- ready parts that includes dough hooks, professional chef's whisk, and flat mixing beaters
Comes with an instruction book with recipes for those eager to try out this nifty piece of equipment
Cuisinart HSM 70 Stand Mixer Head Type
(Back to Top)
Cuisinart HSM-70 Power Advantage 7-Speed Handheld/Stand Mixer sports the unique dual combination of being a stand mixer and hand mixer in one; it also has a tilt- head design that enables one to effortlessly replace the mixer attachments.
Wattage
(Back to Top)
The HSM Power Advantage does not only boast of being a dual mixer, it is also extremely energy efficient, running on a 220 watt motor that can perform as well as other machines with a higher motor wattage.
Mixing Speeds
(Back to Top)
Cuisinart HSM-70 Power Advantage 7-Speed Handheld/Stand Mixer has 7 mixing speeds that cater to the costumers demand for flexibility and need for a variety of speeds within the kitchen. The machine can provide the user with an array of speeds which can go from a slow paced and leisurely whisk to a faster whipping task, no matter the speed, one can always be satisfied with the thoroughness of mixing and the smoothness of its operation.
Cuisinart HSM 70 Bowl Size & Capacity
(Back to Top)
This innovative model from Cuisinart comes with a 3 ½ quart bowl made from stainless steel and spins on the machine's turntable to guarantee a faster and more efficient whisking and mixing.
[azdf]
Included attachments
(Back to Top)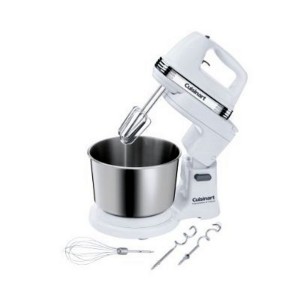 Among those included in the purchase of Cuisinart HSM-70 Power Advantage 7-Speed Handheld/Stand Mixer are accessories such as flat mixing beaters, dough hooks, and a professional chef's whisk. The flat mixing beaters that come with this machine is extra long and wide to provide the best aeration and whipping possible. The professional quality whisk measures 1 ¾ inch in diameter that whisks and beats ingredients fast and effective for that effortless aeration of egg whites and cream. Finally, the dough hook can knead dough no matter the consistency.
Dimensions
17.8 x 11.8 x 10.2 inches
Weight 8.3 lbs
Available Colors
(Back to Top)
White
Optional Accessory Attachments
(Back to Top)
None.
Consumer Reviews
Clearly, based on user comments and the overall rating from various online stores, this mixer is not ideal for anyone who needs to use it all the time. It's a nice mixer for infrequent baking when you need to do large sizes but it's not quite as powerful or stable as some other choices.
For the mom who just needs a large mixer for doing cakes and cookies every month or so, you do get a nice size for less money than other models so you'll have to decide if that's the type of mixer you need or not.
You can read more here: Cuisinart HSM-70 Review
Rating: 3.8
Pros and Cons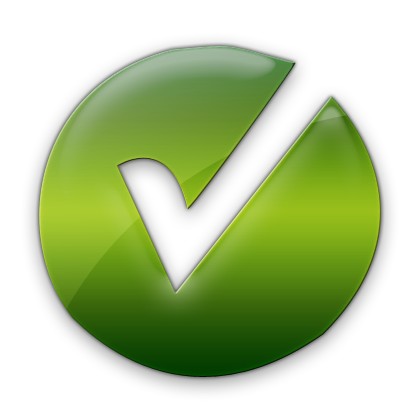 Pros: Cuisinart HSM-70 Power Advantage 7-Speed Handheld/Stand Mixer is one of the company's most innovative and highly practical model that incorporates the durability and strength of a standard stand mixer and the versatility of the hand mixer in one. The reception of the public this unit is more than fair, where most reviews average a rating of around 4 out of 5 stars. This rating is a testament to the equipment's acceptability to the consumers in general although there are a number of individuals who are not satisfied with the product's performance.
Some of the features the satisfied customers like most about Cuisinart's HSM- 70 Power Advantage are the equipment's substantial yet energy saving wattage and power, reasonable price, compact size, lighter weight, and the flexibility of having the benefits of both a stand mixer and hand mixer in one.
Though the machine is able to run on only 220 watts, it is able to perform up to standards as other machines with the same or higher wattage with it still being able to knead, whip, whisk as effectively. Most of the buyers have purchased this equipment as a sort of experiment, on whether they will get the results other more expensive products boast about, and most of them have been more than happy with the results, saying that this unit is a good everyday mixer. Also, its smaller and more compact size does not occupy too much space on the countertop, thus, leaving it sitting happily on the counter a better option than tucking it away; plus. It is lighter, too, with a sturdy base so as to keep it stable while it whisks, kneads, or whips mixtures and ingredients. The feature most happy buyers love the most is its flexibility, the unit's unique design affords it to be a durable stand mixer with a tilt- head as well as an efficient hand mixer for that thorough mixing and whipping with one carefully manoeuvring the mixer itself over the bowl.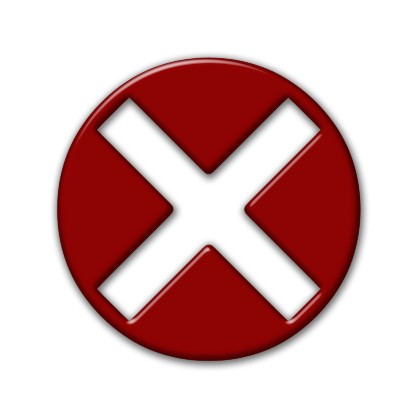 Cons: The cons, though minor, will include the mixer spinning more on the outer portion of the bowl, leaving the center needing hand mixing to ensure consistent mixing all throughout, though most costumers do not mind simply reverting to hand mixer mode and doing the job of mixing and whipping the ingredients themselves. Other had more serious problems with their unit such as the inconvenience and awkwardness of the mixer's design, although they, too, admit that the equipment is powerful. Other costumers also had issues with the turn mechanism of the mixer which is situated on the beater, rather than the stand. The beater's old fashioned style was also criticized, since the batter often gets stuck on the attachment. The turn table is also said to have some glitches because there are instances when it does not function as it should.
Price
Check current pricing discounts:


Features Overview: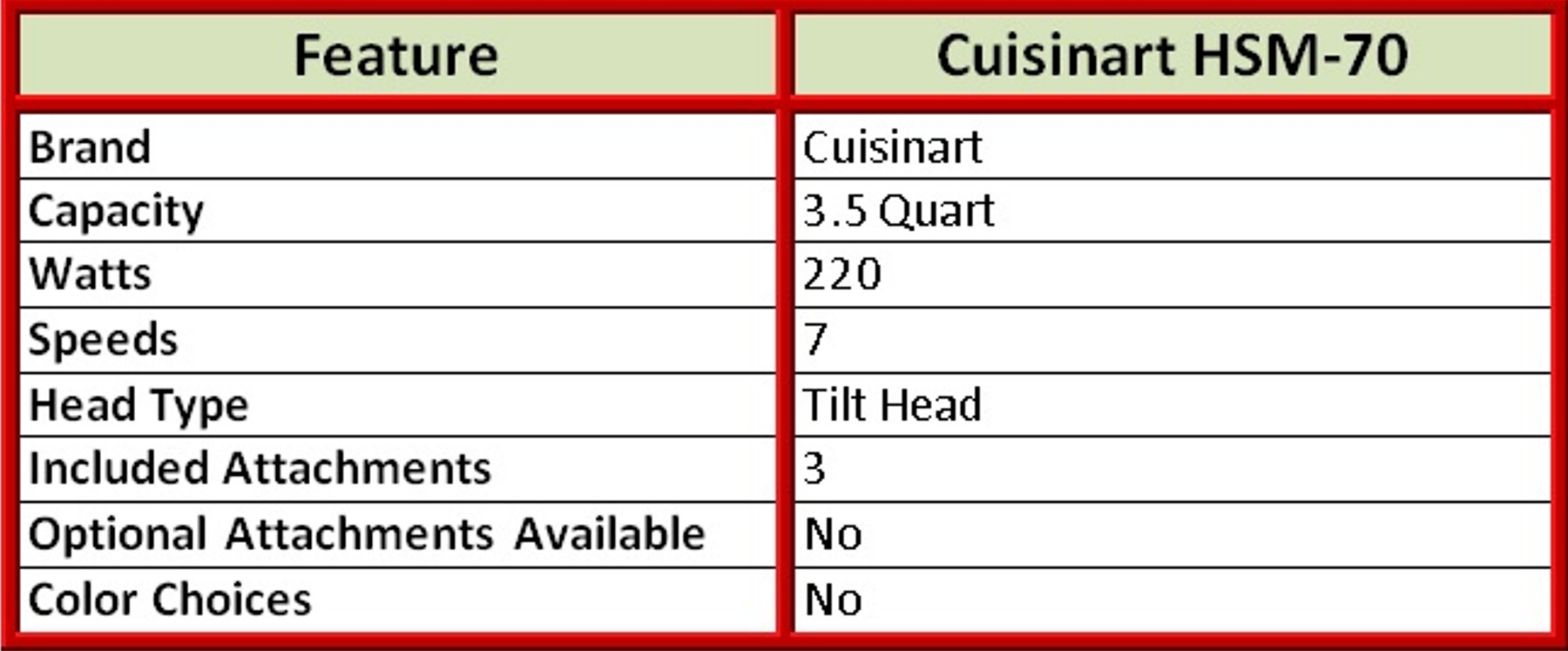 Tagged with: $100-200 • cuisinart • Cuisinart hsm-70 stand mixer review • hsm 70 • mixer • review • stand mixer • stand mixer reviews • tilt head
Filed under: Reviews
Like this post? Subscribe to my RSS feed and get loads more!