KitchenAid Artisan 5 Quart Stand Mixer Review
Monday, June 20th, 2011 at 1:20 pm
**This post may contain affiliate links for products I recommend. If you click a link and buy something I may receive some compensation. This does not change the price you would pay.**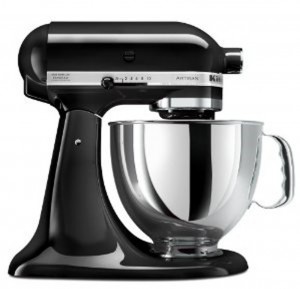 The KitchenAid Artisan 5-Quart Stand Mixer has stirred, beaten, and whipped its way into the hearts of homemakers everywhere. It has more fans than Elvis (well…close) and because it comes in a shocking array of 27 colors, there's one to match even the most unique kitchen décor.
This model has more going for it than just a pretty face, though. The powerful motor and number of attachments allow you to add more features at your own pace. The sturdy metal construction holds up extremely well. Once you put this baby on your counter, it's going to stay put for a very long time.
Read the rest of the KitchenAid Artisan Stand Mixer KSM150PSOB review:
Table of Contents
(click a title to jump ahead!)
1. Features
2. Stand Mixer Head Type
3. Watts & Power
4. Mixing Speeds
5. Bowl Size & Capacity
6. Included Attachments
7. Dimensions
8. Available Colors
9. Optional Accessory Attachments
10. Consumer Reviews
11. Pros and Cons
12. Price
KitchenAid Artisan Stand Mixer Features
The KitchenAid Artisan 5 Quart Stand Mixer is a smaller version of commercial mixers so that it works well for home use yet with the power and intuitive design suited to professional chefs. Whether you're just starting to put a nice kitchen together for yourself or you've been cooking for years and looking to upgrade an older mixer, you'll feel like a pro with the nice features included in this model.
Large chute makes it easy to add your ingredients
2-piece pouring shield prevents ingredient splatter
Ergonomically designed bowl handle minimizes cramping
Planetary mixing action with 67 points so you don't have to rotate the bowl
Die-cast zinc and aluminum housing
Multi-purpose attachment hub with hinged hub cover – one twist to secure the attachments and the hub cover keeps the attachment slot clean
Direct drive transmission
All metal construction
Sliding speed control knob
Motor head locking lever
Beater height adjustment screw for fine-tuning attachments so they never scrape your bowl yet thoroughly work through your mixture
Locking plate holds bowl in place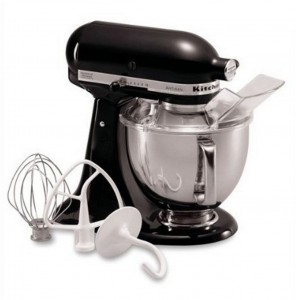 I have to tell you, sometimes product descriptions go right over my head. I know many mixers have – and brag about – a direct drive transmission but that meant nothing to me. I had to research what that meant and why it would be an important feature.
Simply put, a transmission sends power from the motor to the piece of equipment being moved by the motor – the attachment arm, in the case of mixers. Direct drive describes a style of transmission that moves power more effectively with less space and fewer parts than other transmission styles. For a mixer, this means more power in a smaller model and fewer parts to worry about breaking down.
This set of features means less work, less mess, and less clean up for the user.
The planetary mixing action moves the attachments around to hit all parts of the bowl without intervention on your part.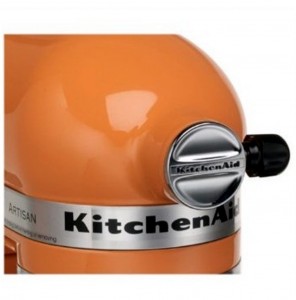 Ingredients are easier to add through the larger shoot and the shield keeps them from flying back out even at high speeds so there's less mess to wipe up when you're done.
Tilt head models mean you can move the motor head and any attachments up so they're out of the bowl rather than remove the bowl to check the consistency or progress of your ingredients.
The attachment hub on the front of the machine is used to drive power to optional attachments like the sausage grinder (purchased separately).
Any of the white, plastic accessories are dishwasher safe. The metal attachments need to be hand-washed. The unit itself just needs to be wiped down with a damp cloth after use.
This unit is extremely sturdy, reliable, and long-lasting. Manufacturing is done in the US.
KitchenAid Artisan Stand Mixer Head Type
(Back to Top)
This mixer is a tilt-back style. The head lifts up and out of the way so that you can attach accessories or check on the contents inside the bowl. Because it lifts, you'll want to make sure you have sufficient counter space where you can use this and not worry about the upper cabinets getting in your way.
Stand Mixer Watts and Power
Remember when I explained the direct drive transmission above? Combined with the 325 watts of power, this mixer delivers that power more efficiently than mixers without a direct drive transmission. In addition, the bowl size and capacity need to be taken into account.
KitchenAid has its own formula for measuring power and rates this model as having a Flour Power of 9 cups (the scale goes from 8 up to 14 cups) which they say means it can handle 1 batch of bread, or two batches of cookies, or 7 pounds of mashed potatoes.
A very small percentage of users did note that their Artisan stand mixer made a noise when working with heavier dough and, in one instance, the dough "crawled" out of the bowl during mixing but the majority noted no issues at all. It's probable that the few who noticed a problem may have been making larger batches and the quantity of material may have contributed to the additional noise from the machine.
Considering all of the parts that go into giving this machine its strength, it does a great job with a broad range of thicknesses and can handle light and airy mixtures as well as heavy dough. It's size makes it a great choice for the casual chef and homemaker. It may strain under larger batches of dense material so if you're going to do lots of baking and multiple batches of breads on a regular basis you might want something slightly more commercial in nature but most homemakers will do very well with this model.
Mixing Speeds
(Back to Top)
The more speeds available to you in your stand mixer, the more specifically you can set the machine for your ingredients. This mixer comes with 10 speeds and a sliding lever with a knob handle that controls the setting.
Speeds are marked at Stir, 2, 4, 6, 8 and 10. In between each of those settings is another speed slot so you can move the speed up or down in half increments for another 5 speeds. The total is 10 available speed settings.
KitchenAid Artisan Bowl Size & Capacity
(Back to Top)
The bowl that comes with this mixer is a 5-quart stainless steel bowl. Five quarts is the equivalent of 20 cups of dry ingredients.
The bowl locks into place by twisting into the plate under the motor head. You can buy replacement bowls or additional bowls which come in handy if you do a lot of baking and need to mix multiple sets of ingredients without combining them.
The bowl has an ergonomic handle with curved positions for your fingers. Using the handle feels as if you have a solid grip on the bowl and its ingredients no matter how full. I can see how I'd be less likely to accidentally drop the bowl (sending everything to the floor – which I've done before…).
Included Attachments
(Back to Top)
You get three included beater attachment when you buy the Artisan 5 Quart Stand Mixer:
Flat beater – your generic beater for most mixing and creaming
Dough hook – kneads bread and pizza dough
Wire whip – whips air into your light and fluffy mixtures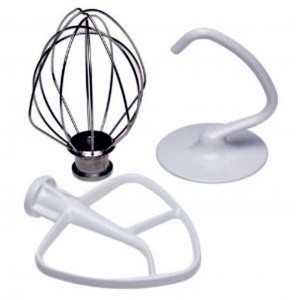 The beaters attach by pushing the end up over the beater shaft and locking it into place with a partial twist. The included accessory beaters are appropriate for mixing normal to heavy mixtures including cake batter, cookie dough and materials of a similar consistency as well as recipes where you must whip air into the ingredients such as whipping cream.
See the section on optional accessories for attachments you can buy separately so you can use your stand mixer to do more unique kitchen tasks.
Dimensions
14 by 8-2/3 inches by 14 inches
Weight: 25 lb. 8 oz.
This unit is heavy enough that you're going to want to leave it out on your counter top if you use it regularly. Much easier than dragging it out from a bottom cabinet and risking your back each time. I'm pretty sure that's why it comes in so many different colors. You want it to look good sitting out because it's going to get so much use, you'll want it to match your decor.
KitchenAid Artisan Available Colors
(Back to Top)
Prices can vary by color which means that if you're willing to settle for one of the less popular colors, you can save yourself as much as $100. Note that the trim color can also vary by color.
There are 27 colors available and the trim is chrome accept where noted: Almond Cream (trim: cream), Aqua Sky, Buttercup, Imperial Black, Bayleaf, Kobalt Blue, Blue Willow, Boysenberry, Cornflower Blue, Caviar, Empire Red, Green Apple, Gloss Cinnamon, Grey, Ice, Metallic Chrome (gray paint, not chrome), Majestic Yellow, Onyx Black, Pear, Persimmon, Pistachio, Silver Metallic, Tangerine, White, White on White (trim: white), Yellow Pepper, Contour Silver
To see a complete showcase of available colors, go here: KitchenAid Artisan Colors
Optional Accessory Mixer Attachments
You can buy additional accessory attachments for the KitchenAid Artisan 5 Quart Stand Mixer. Few people would have a need for all of the attachments that are available for this model but lots of people will eventually want more than just the basics. Whatever your specialty, there's probably an accessory that would help you save some time or get more value out of your mixer.
The following options are available:
Sausage Stuffer Kit
Roto Slicer w/ Shredder

Ravioli Maker
Pasta Excellence Kit
Pasta Cutter
Stainless Steel Mixing Bowl
Mixer Attachment Pack w/ Citrus Juicer
Ice Cream Maker
Stainless Steel Mixing Bowl
Stainless Steel Mixing Bowl
Stainless Steel Mixing Bowl w/Handle
Citrus Juicer
Fruit & Vegetable Strainer Parts
Fruit & Vegetable Strainer & Grinder
Food Tray
Mixer Attachment Pack
Food Grinder
You can also buy pre-packaged kits of attachments usually at a discount to buying them individually.
Consumer Reviews
It's hard enough to choose the right mixer but then to have so many color choices? It sometimes boggles the mind. Users, however, welcome the opportunity to have almost any color under the rainbow. They also love the performance of this mixer and complaints are relatively few and far between. With over 2000 ratings online, there's plenty of feedback for you to decide if this mixer will match your unique needs.
Rating: 4.7
Pros and Cons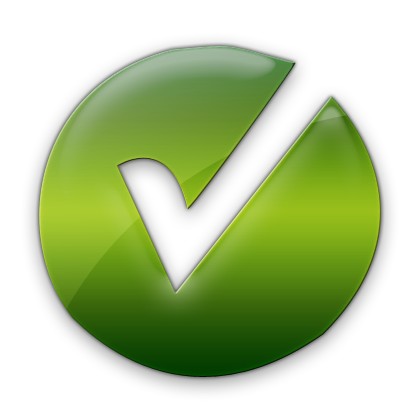 Pros: All metal construction. Ergonomic handle. Easy to clean. Pour shield. Large assortment of attachments to choose from as you expand your collection.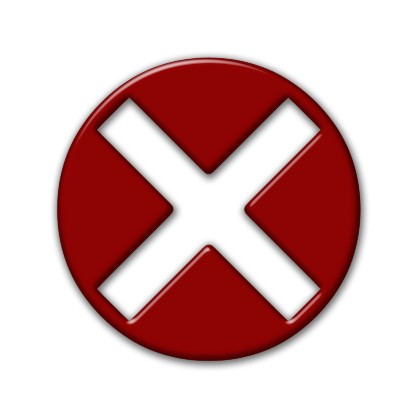 Cons: Extremely heavy so is best left on the counter. This isn't really a con, but is important for buyers to understand. Limited to 1 or 2 batches.
KitchenAid Artisan Price
(Back to Top)
The price of the stand mixer varies depending on where you buy it but
Amazon
tends to have the lowest price. The shipping deal makes it even more of a value since this unit weighs more than 25 pounds.
As mentioned, the price varies by color, too, so if you want to save money go for white – it's the lowest priced version at the moment.
Features
Overview: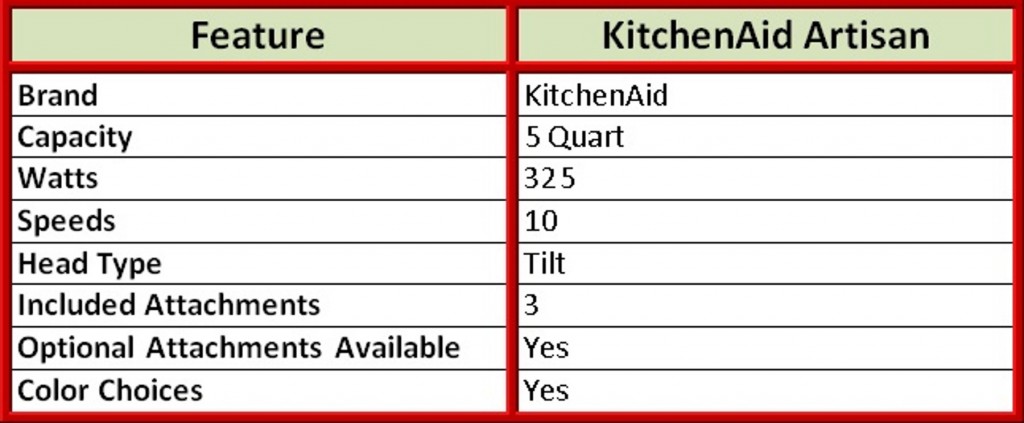 Tagged with: $200-300 • artisan • kitchenaid • kitchenaid artisan 5 quart stand mixer review • mixer • review • stand mixer • stand mixer reviews • tilt head
Filed under: Reviews
Like this post? Subscribe to my RSS feed and get loads more!