Monday, June 20th, 2011 at 5:53 pm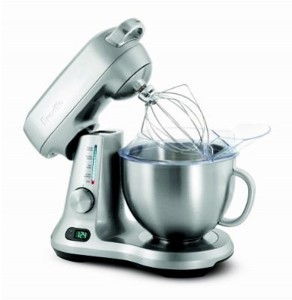 No decent cook, passionate baker, or novice with an enthusiasm for learning should be without a fully functional and resilient stand mixer.  After all, there's only so much mixing a person can do before they start to dread the idea of pulling out the old hand mixer and hunting around for the beater attachments.
So, when it's your turn to figure out how to choose a stand mixer that's best for you, use the following criteria to narrow down your choices. You'll save yourself both time and money.
Stand Mixers are simply mixers attached to a base that serves as a sturdy support to hold the bowl in place while the mixer does the mixing.  Their one purpose is to take over for your hands in the tasks of mixing, stirring, whipping, beating and kneading.
Read the rest of this entry