KitchenAid K45SS Classic 4 1/2 Quart Stand Mixer Review
Thursday, July 7th, 2011 at 11:56 pm
**This post may contain affiliate links for products I recommend. If you click a link and buy something I may receive some compensation. This does not change the price you would pay.**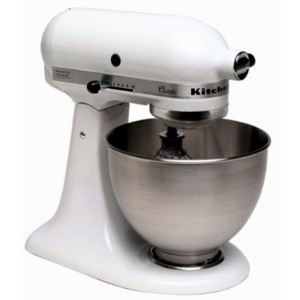 When we took a look at the KitchenAid K45SS Classic 250 Watt 4 ½ Quart Stand Mixer, we found that it's not just the low price that makes it an attractive buy.
It's not the flashiest of designs. It's not the most powerful of models. It is, however, one of the most affordable from this manufacturer yet still comes with solid construction, a nice selection of included accessories and is quite capable of performing all required mixing tasks in most households.
If you're looking to replace that old hand mixer with a reliable, automated model without emptying your wallet, take a look below.
Read the rest of the KitchenAid K45SS Classic review:

Table of Contents
(click a title to jump ahead!)
1. Features
2. Stand Mixer Head Type
3. Wattage
4. Mixing Speeds
5. Bowl Size & Capacity
6. Included Attachments
7. Dimensions
8. Available Colors
9. Optional Accessory Attachments
10. Consumer Reviews
11. Pros and Cons
12. Price
Features
(Back to Top)
KitchenAid K45SS Classic 250-Watt 4-1/2-Quart Stand Mixer is one of KitchenAid's more energy efficient units that guarantee the consumer with efficient mixing, whipping, and whisking as that of mixers offering higher wattage. This model is also the recipient of an over- all product rating of approximately 4.4 stars on most sites, with great feedback from satisfied customers.
This nifty little gadget sports the following specifications:
250 watt motor that runs on minimum electricity while providing more than satisfactory performance comparable to that of a standard stand mixers that require higher wattage.
10 speed options to cater to the individual requirements of any recipe
A generous and spacious 4 1/ 2 quart bowl that easily accommodates up to 8 cups of flour, the equivalent to approximately 2 loaves of bread.
The mixer comes with three indispensable accessories: flat beater, dough hook, and wire whip, making almost any recipe a breeze with the use of these three most common mixer attachments.
Mixer guide with clear cut instructions and mixing tips
Direct drive transmission
Stand Mixer Head Type
(Back to Top)
KitchenAid K45SS Classic 250-Watt 4-1/2-Quart Stand Mixer is one of the manufacturer's more innovative units with its tilt-head design which makes replacing the attachments so much easier. It also enables one to conveniently place the bowl in the machine and provides for easy extraction.
KitchenAid K45SS Classic Stand Mixer Wattage
(Back to Top)
This unit from KitchenAid runs on a 250- watt motor which is not only efficient and powerful, but energy efficient as well, leaving the consumer with no guilt feelings over mixing, whipping, and kneading to their heart's content in terms of energy use and the bills that come with it.
Mixing Speeds
(Back to Top)
When most mixers only offer 7 speeds, KitchenAid K45SS Classic 250-Watt 4-1/2-Quart Stand Mixer boasts of 10 speed options, granting the consumer with a wide variety of options with regards to the appropriate speed for a certain recipe.
Bowl Size & Capacity
(Back to Top)
This Tilt- Head Mixer from KitchenAid comes with a 4 1/ 2 quart bowl that easily accommodates approximately 8 cups of flour. Its spacious bowl can hold 2 loaves worth of bread, making this machine not only energy efficient, innovative, and practical, but economical in terms of output as well.
[azdf]
Included attachments
(Back to Top)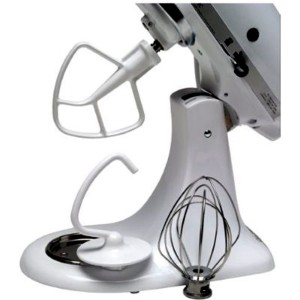 The attachments that come with this model from KitchenAid will include a flat beater, a dough hook, and a wire whip, these all sport good and solid structure. The flat beater works well with making meat loaf and batter, the dough hook does short work of kneading dough, whereas the wire whip delivers professional results with whipping and whisking ingredients like egg whites and cream.
Dimensions
8.7 x 14.1 x 13.9 inches
Shipping weight is 25 lbs.
Available Colors
(Back to Top)
This machine comes in a clean and pristine classic white colour that sits well with any kitchen motif.
Optional Accessory Attachments
(Back to Top)
There is an optional Mixer Attachment Pack for the KitchenAid K45SS which includes a food grinder, a slicer/shredder, and the fruit & vegetable strainer.
KitchenAid K45SS Classic Stand Mixer Consumer Reviews
This is the mixer people lean towards when they've had their eye on a KitchenAid for years and it rarely disappoints. User comments, even those who have come back to add their thoughts after years of use, are very positive.
It's been tested on batters, cookies, and dense dough. It offers consistent performance. One commenter went so far as to say "it will change the way you cook". Almost everyone suggests that this is ideal for the regular family household that needs a mixer to help with daily meals and specialty recipes.
You can read more here: KitchenAid K45SS Review
Rating: 4.4
Pros and Cons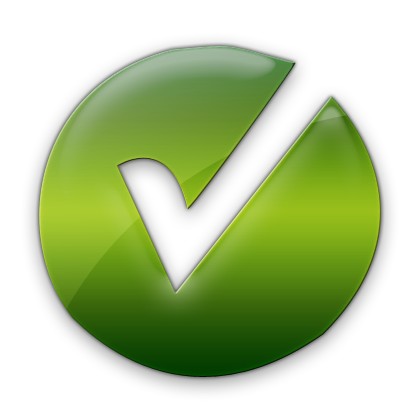 Pros: Like most of the KitchenAid products, KitchenAid K45SS Classic 250-Watt 4-1/2-Quart Stand Mixer has been well received by the baking/ cooking public. Its ratings and reviews vary from site to site, but these are consistently above 4 stars, making this unit one of the manufacturer's more popular products. Most of the costumers are very satisfied with this unit, although, like any other product, there will always be something to note and improve upon.
Most consumers appear to be very happy with the KitchenAid K45SS Classic 250-Watt 4-1/2-Quart Stand Mixer's solid and sturdy construction that is not only efficient and powerful, but is aesthetically pleasant as well. Its energy efficient motor runs on only 250 watts of power, and the user is guaranteed a lower energy use but still delivers the goods as well as any mixer that runs on higher wattage. The motor is not only energy efficient, it is also powerful and durable and sports a direct drive transmission. Most hold the opinion that it is on the expensive side, but well worth every penny spent. Others also comment on the beater's state-of-the-art design and movement because it spins in two directions; one is in its own axis, and another is around the bowl, ensuring thorough and even mixing and whipping of the ingredients. In addition, the machine has received good feedback on its ability to knead dough, though it cannot be used to knead very often if you do not want the motor to work itself out too much and get too hot to soften and damage some parts. Taking care of this mixer only needs prudence and judicious maintenance.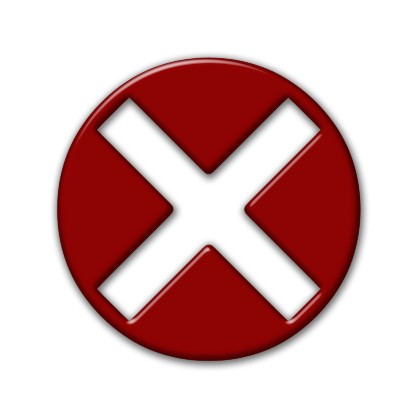 Cons: The cons for this mixer is usually minor and far in between, some of the problems encountered with this mixer is its weight, since it is too heavy for kitchen mixer at more than 20 lbs, most simply solved the problem by allotting the mixer permanent working space on the counter, after all, it's nice to look at and will not look like a monstrosity on the countertop. Untwisting the attachments from the beater shaft also takes a bit of work, since the attachment stems are short and difficult to handle. Another complained that the bowl locks itself onto the mixer base particularly when the machine is doing hard duty tasks like kneading dough, the solution for this problem was not to lock the bowl in too tightly prior to mixing and kneading.
Price
Check current pricing discounts:


Features Overview: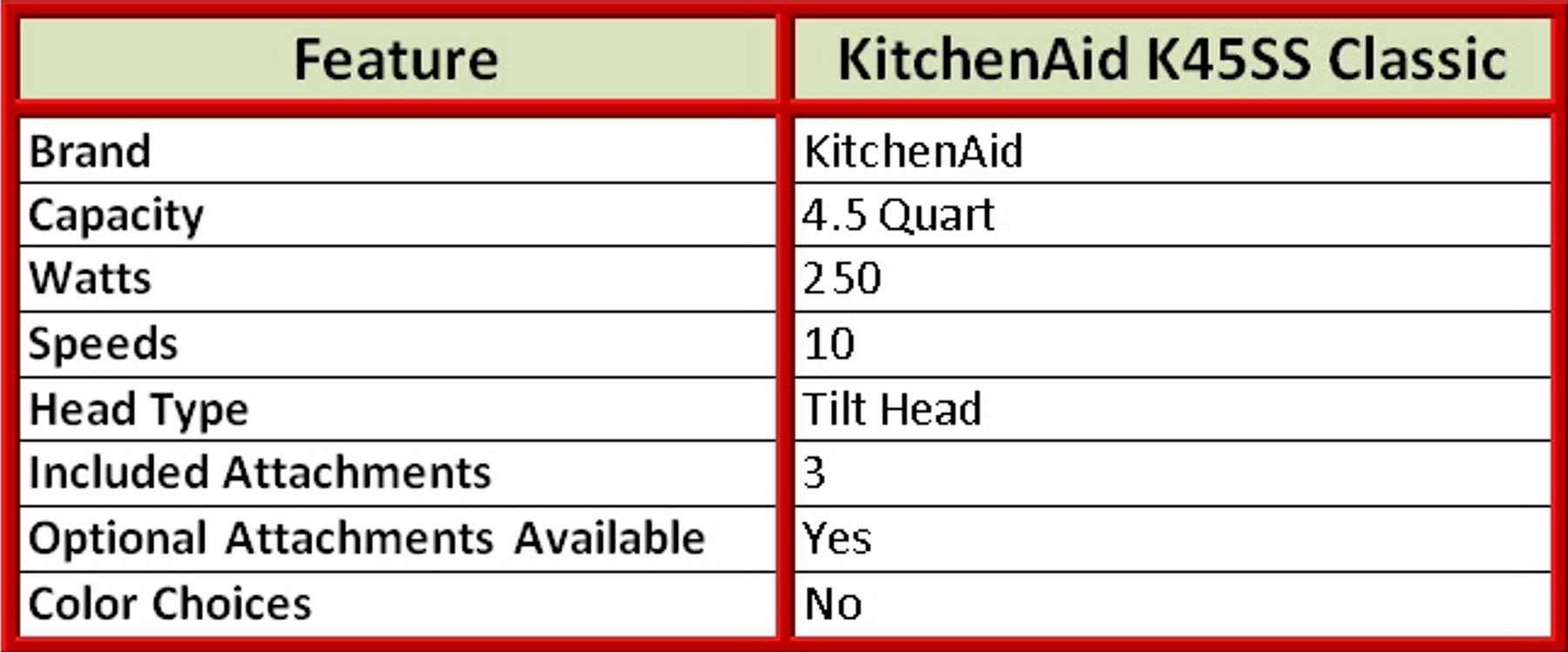 Tagged with: $100-200 • classic • kitchenaid • kitchenaid K45SS Classic stand mixer review • mixer • review • stand mixer • stand mixer reviews • tilt head
Filed under: Reviews
Like this post? Subscribe to my RSS feed and get loads more!