Thursday, July 7th, 2011 at 11:56 pm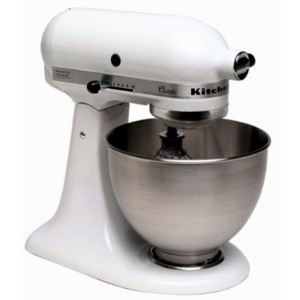 When we took a look at the KitchenAid K45SS Classic 250 Watt 4 ½ Quart Stand Mixer, we found that it's not just the low price that makes it an attractive buy.
It's not the flashiest of designs. It's not the most powerful of models. It is, however, one of the most affordable from this manufacturer yet still comes with solid construction, a nice selection of included accessories and is quite capable of performing all required mixing tasks in most households.
If you're looking to replace that old hand mixer with a reliable, automated model without emptying your wallet, take a look below.
Read the rest of the KitchenAid K45SS Classic review: